Writing under a man's name, Josephine Breaux is the finest reporter at Washington's
Morning Clarion
. Using her wit and charm, she never fails to get the scoop on the latest Union
and
Confederate activities. But when a rival paper reveals her true identity, accusations of treason fly. Despite her claims of loyalty to the Union, she is arrested as a spy and traitor.
To Josephine's surprise, she's whisked away to the White House, where she learns that President Lincoln himself wishes to use her cunning and skill for a secret mission in New Orleans that could hasten the end of the war. For Josephine, though, this mission threatens to open old wounds and expose dangerous secrets. In the middle of the most violent conflict the country has ever seen, can one woman overcome the treacherous secrets of her past in order to secure her nation's future?
Published November 10th 2015 by Lake Union Publishing
paperback received as part of tour
It was the location and the cover that drew me to The Crescent Spy. Most of what I have read regarding the war takes place in Washington or in one of the northern states so this was a nice change. Also most books come from a male prospective and it was a refreshing change to see the other side.
This story goes back in time (just a little) to get Josephine's history which I enjoyed, it was nice to see how she got to where she was and it was needed for the story to make sense. I liked Josephine, her drive and compassion, she had spunk. The author shows his knowledge of the Civil War and wrote a book that I found interesting. He attention to detail with descriptive writing had me able to visual and feel the time period and location.
If anything this book has peeked my interest in the fall of New Orleans and I would like to know the next chapter in Josephine's life. Can one hope for a sequel? This is where Author Notes would be handy, though I read from an ARC so those Notes might be in the finished book.
All in all an enjoyable read that will appeal to lovers of HF taking place during the Civil War and those that like a strong female lead. Thanks to TLC Tours and allowing me to be part of this tour.
Purchase Links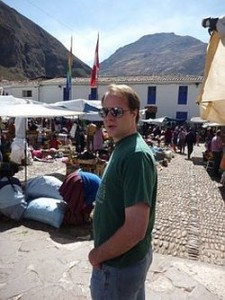 Michael Wallace was born in California and raised in a small religious community in Utah, eventually heading east to live in Rhode Island and Vermont.
In addition to working as a literary agent and innkeeper, he has been a software engineer for a Department of Defense contractor programming simulators for nuclear submarines.
He is the author of more than twenty novels, including the
Wall Street Journal
bestselling Righteous series, set in a polygamist enclave in the desert.
Michael Wallace's TLC Book Tours TOUR STOPS: