The second in Laura Purcell's captivating and acclaimed series of novels chronicling the lives and loves of the consorts and mistresses of Britain's rash, reckless and ebullient Hanoverian kings.
Her first novel, Queen of Bedlam, was published by Myrmidon in the summer of 2014.
Orphaned and trapped in an abusive marriage, Henrietta Howard has little left to lose. She stakes everything on a new life in Hanover with its royal family, the heirs to the British throne.
Henrietta's beauty and intelligence soon win her the friendship of clever Princess Caroline and her mercurial husband, Prince George. But, as time passes, it becomes clear that friendship is the last thing on the hot-blooded young prince's mind. Dare Henrietta give into his advances and anger her violent husband? Dare she refuse?
Whatever George's shortcomings, Princess Caroline is determined to make the family a success. Yet the feud between her husband and his obstinate father threatens all she has worked for. As England erupts in Jacobite riots, her family falls apart. She vows to save the country for her children to inherit – even if it costs her pride and her marriage.
Set in the turbulent years of the Hanoverian accession, Mistress of the Court tells the story of two remarkable women at the centre of George II's reign.
"Ms. Purcell's knowledge of the intimate life of the Hanoverians is stunning, and in this novel she has brought a remarkable, and unappreciated herione to gritty, heart-breaking life." –Anita Seymour, author of Royalist Rebel
"Laura Purcell is a wonderful storyteller, and Mistress of the Court a fabulous Georgian read!"–Lucinda Brant, NY Times bestselling author of Georgian romances and mysteries
Publisher: Myrmidon Books Ltd (4 Aug. 2015)
It's rare when I venture past the reign of Queen Elizabeth I in my reading. I know the names of the various kings and queens but that's about it. I started Mistress of the Court with both excitement and a little trepidation (would I be lost in an unfamiliar time?).
I am happy to report that I thoroughly enjoyed this book. The author created characters that I really got to know, not just on the surface but she got inside of them which had me feeling much empathy for their plight.
The story weaves the POV which I liked, it gives the reader both sides of certain plot lines. Again not being familiar with issues of the day, I learned much as I was also entertained. The outline of this book above does a great job with what this book is about, no need for me to add to it. The authors writing was smooth and her knowledge of this time period is evident. Reading it wasn't hard to feel the life style of that era. Upon closing the book I googled what I could about both Henrietta and Caroline, even King George (was he really that nasty?). I think I have myself a new time period to study and read about. The conflicts, family drama seem as typical as any other British royalty and the author has done a great job with Mistress of the Court.
There is a nice couple pages with Author's notes which just completed this book perfectly. I eagerly away the sequel and reading more of her books.
To win a copy of this book (worldwide giveaway). Just leave a comment below, contest closes on Oct. 24th. More entries if you spread the word (leave a link below).
Purchase Links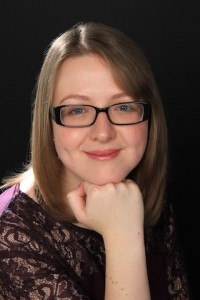 Laura Purcell
is a former Waterstones bookseller who lives in Colchester. She is a member of the Society for Court Studies and Historic Royal Palaces and featured on a recent PBS documentary, talking about Queen Caroline's life at Hampton Court.
She maintains a history blog at
laurapurcell.com
.
.
.
Laura Purcell's TLC Book Tours TOUR STOPS: