In a compelling, richly researched novel that draws from thousands of letters and original sources, bestselling authors Stephanie Dray and Laura Kamoie tell the fascinating, untold story of Thomas Jefferson's eldest daughter, Martha "Patsy" Jefferson Randolph—a woman who kept the secrets of our most enigmatic founding father and shaped an American legacy.
From her earliest days, Patsy Jefferson knows that though her father loves his family dearly, his devotion to his country runs deeper still. As Thomas Jefferson's oldest daughter, she becomes his helpmate, protector, and constant companion in the wake of her mother's death, traveling with him when he becomes American minister to France. It is in Paris, at the glittering court and among the first tumultuous days of revolution, that fifteen-year-old Patsy learns about her father's troubling liaison with Sally Hemings, a slave girl her own age.
Meanwhile, Patsy has fallen in love—with her father's protégé William Short, a staunch abolitionist and ambitious diplomat. Torn between love, principles, and the bonds of family, Patsy questions whether she can choose a life as William's wife and still be a devoted daughter. Her choice will follow her in the years to come, to Virginia farmland, Monticello, and even the White House. And as scandal, tragedy, and poverty threaten her family, Patsy must decide how much she will sacrifice to protect her father's reputation, in the process defining not just his political legacy, but that of the nation he founded.
Paperback: 624 pages
Publisher: William Morrow Paperbacks (March 1, 2016)
print copy received as part of tour

"Everyone will look to you for a model of what a virtuous daughter, wife and mother of the republic should be."
I have a great respect for authors of historical fiction. When they take a real figure from the past and portray that individual as accurately as possible, that is no small feat. There is so much research to bring the past to life and satisfy readers. Stephanie Dray and Laura Kamoie actually read through over 18,000 letters penned by Jefferson himself. With that kind of meticulous dedication to Patsy's life I knew this was a story I wanted to read. Coming in at over 600 pages it isn't a fast read but rather one to savor and appreciate the descriptive writing and to get lost in her story.
There is a lot going on in this book, though it begins with Jefferson's death (1826) we are taken back to 1781 when Patsy is just a young girl. I don't want to give too much of what takes place because maybe you are like me and know nothing of her life or even that time period. But we follow her life in France, falling in love and than back to America. Though there isn't much detail about her father's presidency that's fine because it is her story not his. Even in that time period, life and society are not much different from today, full of scandal, gossip and lies Patsy (Martha Jefferson Randolph) doesn't have an easy life. There is a lot on her plate, the mother of 11 children, a husband and his dysfunctional family as well as her own sister, she is the support for her father since the death of her mother when a young girl. That's a hefty responsibility!
This book was penned by two authors, I am familiar with Stephanie Dray's writing, she is a favorite of mine but Laura Kamoie is new to me. The two make a great team, the writing was smooth and flawless and rather captivating. I was transported back to the time period and thoroughly entertained reading American's First Daughter. Definitely a book I will recommend and can only hope these two will continue to work together.
Thank you to TLC Tours for inviting me to be part of this tour.
HarperCollins
|
Amazon
|
Barnes & Noble
| Chapters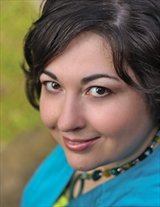 Stephanie Dray
is a bestselling and award-nominated author of historical women's fiction. Her work has been translated into six different languages, was nominated for RWA's RITA Award, and won NJRW's Golden Leaf. She is a frequent panelist and presenter at national writing conventions and lives near the nation's capital.
Find out more about Stephanie at her
website
, and connect with her on
Facebook
and
Twitter
.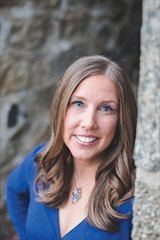 Laura Kamoi
e has published two nonfiction books on early America and most recently held the position of Associate Professor of History at the U.S. Naval Academy before transitioning to a full-time career writing genre fiction under the name Laura Kaye, the
New York Times
bestselling author of more than twenty books.
Find out more about Laura at her
website
, and connect with her on
Facebook
and
Twitter
.
click on banner for more stops on this tour.