When former DC journalist Abigail Wolff attempts to rehabilitate her career, she finds herself at the heart of a US army cover-up involving the death of a soldier in Afghanistan—with unspeakable emotional consequences for one family. As the story of what happened comes to light, Abigail will do anything to write it.
The more evidence she stumbles upon in the case, the fewer people it seems she can trust, including her own father, a retired army general. And she certainly never expected to fall in love with the slain soldier's brother, Gabe, a bitter man struggling to hold his family together. The investigation eventually leads her to an impossible choice, one of unrelenting sacrifice to protect those she loves.
Beyond the buried truths and betrayals, questions of family loyalty and redemption, Abigail's search is, most of all, a desperate grasp at carrying on and coping—and seeking hope in the impossible.
It's been a week now since I finished this book and I still struggle to put into words my thoughts. The problem is that I have much to say but feel I would give too much of the story away if I let loose. Suffice to say that I absolutely LOVED this book!
Kimberly Belle has a writing style that I like. The plot here was interesting and not overly political. The story was realistic and believable, I was totally captivated here and read this book in 2 days - I was so invested here that I had to find out what was going on. With the seriousness of the story the times of comical relief were welcomed and needed (the ping pong balls were a hoot).
Abigail is a very likeable character, right from the very first chapter I connected and wanted to keep on reading. She is gutsy, brave, compassionate and the seeker of truth. Overcoming tragic events she is just starting to get her groove back, but still gun shy. But her hand is forced and she has no choice once she starts digging. I liked her drive and determination for the truth, even when family might be involved.
It wasn't just Abigail's character that was developed nicely but also that of Gabe, you could feel his struggles at losing a brother and the frustrations of not knowing the truth. His mother, though not as predominately focused on here, but in what little time she was included it wasn't hard to know her and her feelings.
I loved the ending, it finished off nicely. Here is where I really want to say more, as a mom of 4 boys the closer I got to the end the more emotional it became for me. There was one scene that just stayed with me for days afterwards. The author writes with such feeling that it was like I was there, a part of this story.
Purchase Links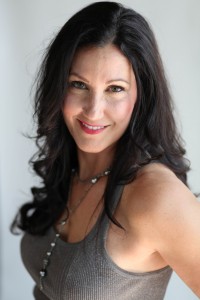 Kimberly Belle grew up in Eastern Tennessee, in a small town nestled in the foothills of the Appalachians. A graduate of Agnes Scott College in Decatur, Georgia, Kimberly lived for over a decade in the Netherlands and has worked in marketing and fundraising for various nonprofits.
She's the author of two novels, THE LAST BREATH and THE ONES WE TRUST (August 2015). She divides her time between Atlanta and Amsterdam.
Keep up with Kimberly:
Kimberly Belle's TLC Book Tours TOUR STOPS: